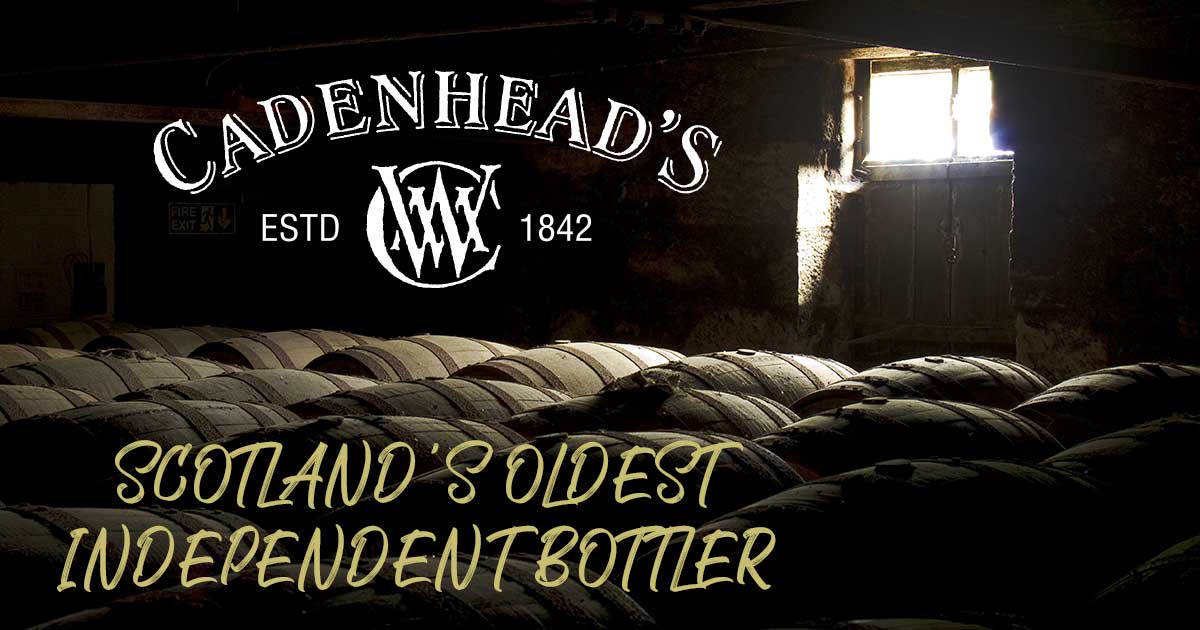 Ever wondered what Cadenhead actually do?
Wm Cadenhead's is Scotland's Oldest Independent Bottler having started life in Aberdeen, Scotland in 1842. For a comprehensive review of Cadenhead history, please visit our brand site here.
The company is now based in Campbeltown and we bottle and sell a range of whisky, rum, gin, cognac and more! We purchase casks and spirits from distillers around the world and bottle them when we think they are ready. Because we have no official sales targets we are never under any pressure to bottles anything we don't think is good enough for our customers and fans. The first thing we always say is, "it's what is inside the bottle that counts"  and the selection of casks is a massive part of that. We own thousands of casks and we are always buying more so we have a wide variety to choose from for bottling now and also to lay down for future releases.  The selection of casks is key for us to select high quality whisky with a varied range of ages, cask types and distillery styles. 
We don't get distracted by things like the age of the whisky or whether it was distilled at a fashionable distillery – we don't let these things influence our decisions when deciding what to release. We make the decision on what to bottle based only on the taste and we take special pride in finding hidden gems from perhaps lesser known distilleries.
Want to learn more about the Cadenhead Ethos? Click here
Although it may have taken us a while, in recent years this old company has been fully embracing the internet age and, following the highly successful launch of our brand site Cadenhead.scot in 2018, we are delighted to finally show off the Cadenhead online shop.
Through this shop you have access to the full Cadenhead range of products, including the newest Cadenhead releases!
Feel free to browse through all the available bottlings to find the products that are right for you – and don't forget to check out our Shipping Info and Terms and Conditions if this is your first time buying from us.