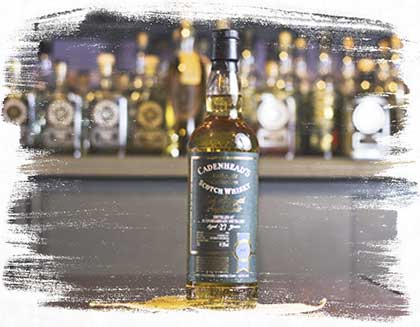 The Authentic Collection bottles are exclusive to the Cadenhead shops.  These single cask, cask strength bottlings come from operating Scottish malt distilleries.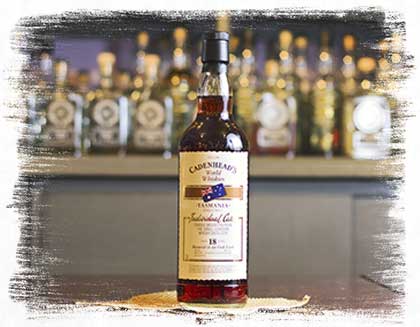 This range contains whiskies from outside Scotland, with malts from Ireland, USA, Australia, New Zealand, India and more! However, for historical reasons Scottish Single Grain Whiskies are also included in this category. All bottles in this range are single cask and cask strength.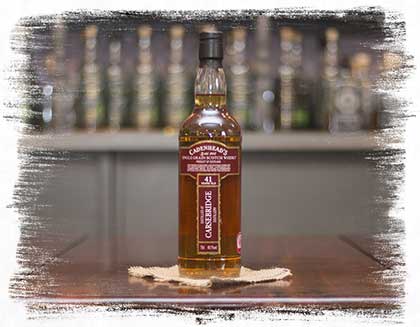 This range is exclusive to our Cadenhead shops and are single cask, cask strength bottlings from Scottish distilleries that are no longer in operation.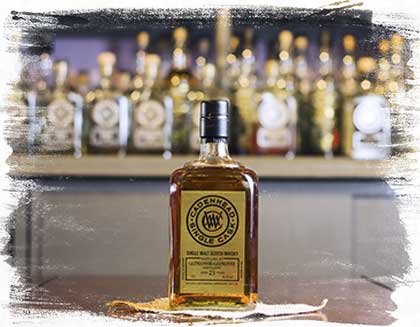 Bottled at cask strength, these single cask, gold label bottlings are available to Cadenhead's fans around the world.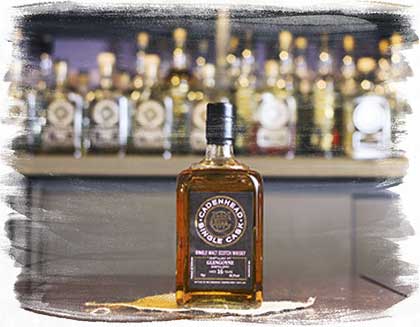 Our Small Batch Cask Strength offerings are mainly vattings of 2 to 4 casks. As the name suggests, these whiskies are bottled at cask strength.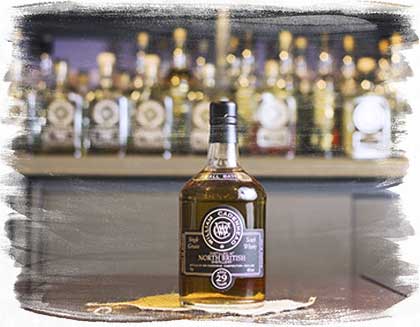 Similar to Small Batch Cask Strength, the Small Batch 46 bottlings are vattings of a small number of casks and bottled at 46% abv.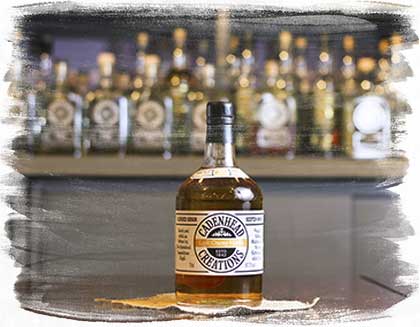 These include small batch blends, blended malts and blended grains. There are a maximum of 3 casks used and occasionally these will be single cask bottlings. There are various Creations at a range of ages. We decide the strength based on taste only. The Cadenhead Creations range is where our staff are free to be creative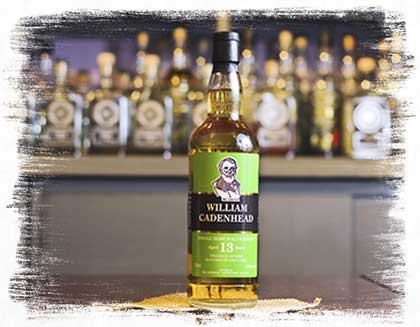 This category includes malts or blends from unnamed distilleries. ABV can be either cask strength or 46% and this is chosen based on taste.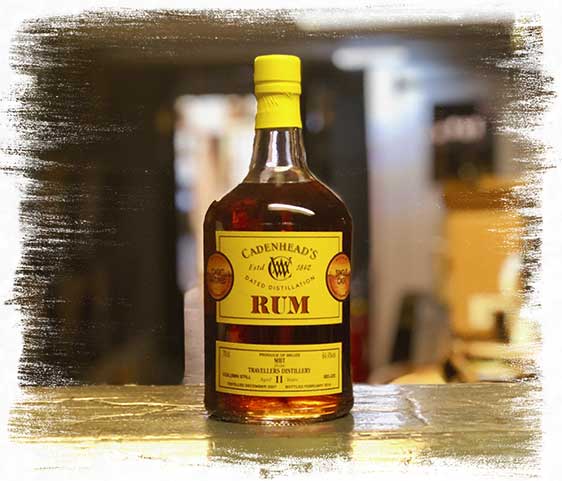 Cask Strength Rum
Single cask release at natural cask strength. This category contains dated distillation rums and the name of the distillery appears on the label.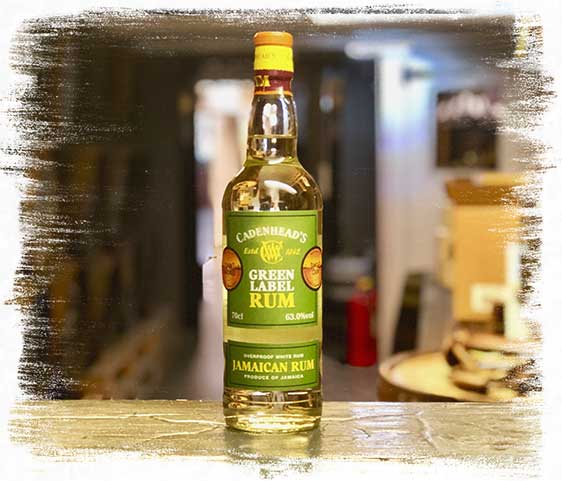 Green Label Rum
Rums from various locations around the world and a range of ages. Bottled at 46% abv and will have the country of origin displayed on the label.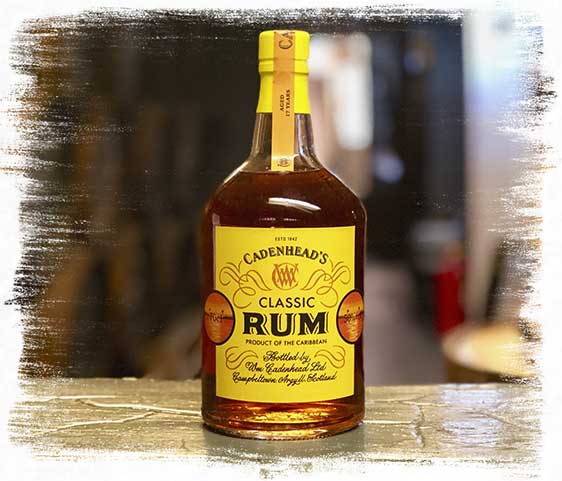 Classic Blended Rum
This continuous product is a blend of Caribbean rums bottled at 50% abv. Like all the rums in our range, there is no added sugar, no added colour and it is non-chill filtered.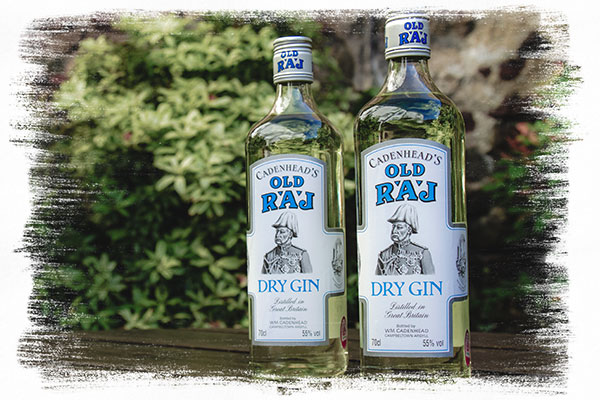 Old Raj Gin
Old Raj gin has been produced for us since 1972 and is available at 46% and 55% abv. Bottling takes place in Campbeltown, where saffron is added post distillation.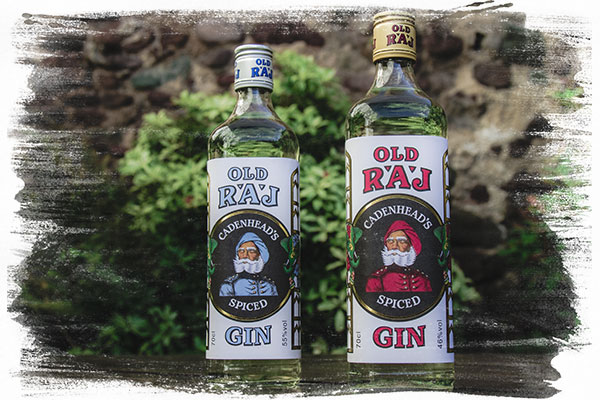 Old Raj Spiced Gin
The newest addition to our Old Raj range, debuting in late 2017. Also available at 46% and 55% abv and bottled in Campbeltown, where saffron is added post distillation.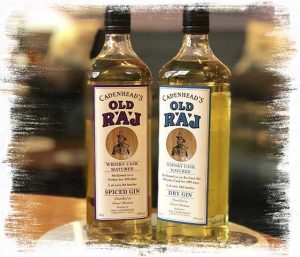 Cask Aged Gin
Sometimes, the Cadenhead team experiment by putting our Gin into different cask types.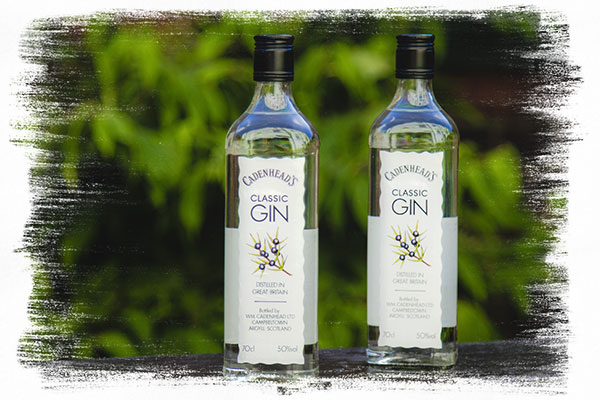 Classic Gin
This London Dry Gin is available at 50% abv and is bottled in Campbeltown.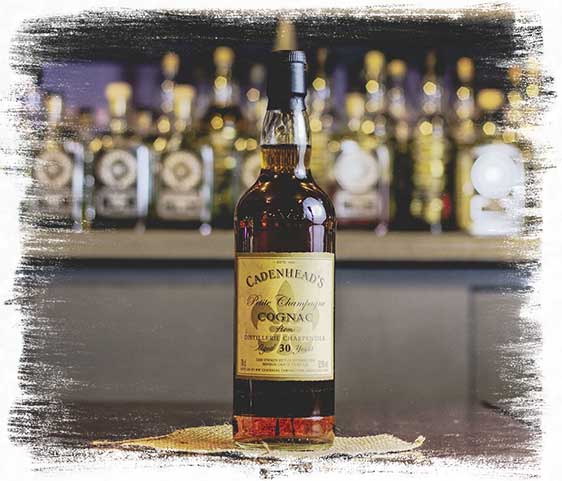 Cognac
We source our Cognac from producers in France and, unusually for Cognac, we put age statements on the bottles. Bottled at natural strength with no added colour. Our Cognac is not chill filtered.